About us
Deemedya is a mobile games publisher and developer of top-ranked games, with teams in Tel Aviv, Saint Petersburg and Silicon Valley, US. As a top game publisher, our constant challenge is to deliver phenomenal games to our dedicated users and to remain ahead of the curve in terms of technological innovation.
With a deep industry understanding and long term relationships with main industry players, we managed to maximize the performance of our top ranking games. Our goal is to provide fun and excitement to our millions of players, exposing our audience to a new level of gameplay!!
CAREERS
challenge Yourself
Our developers, artists, and designers are among the best and brightest in the industry
Make Waves
We start the trends. We don't follow them
Be Unique
Make your own opportunities and climb your way to the top
Join Forces
Work hard. Work together. Join a team that makes a difference
Games
NOTHING IS IMPOSSIBLE!
Unlock new weapons and abilities to become stronger, faster, and much more lethal to kill all the monsters and robots that are lurking in space and out to get you! Shoot your way through the terrifying boss monsters that are just waiting to meet you face to face and stop your fight for freedom!
In everyone's life comes a point where they have to prove something.
It's your time now! Hack and slash your opponents to become the champion! customize your fighter, improve your abilities and fight against other players from all around the world. choose from hundreds of different weapons, shields and spells to become the leagues champion.

Real time 4-player PVP racing game!
Compete against players from all over the world to become the #1 player. Form your own clan and complete quests with the help of your clan members. Optimize your bikes using hundreds of customizing components and create your own unique bike!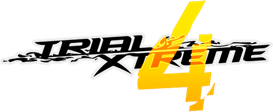 Over 80M downloads for the best trial-racing game ever!
And over 200 levels of Xtreme environments. Play in exciting tournaments against real players from all over the world and in challenging duals1-on-1, to become the world's #1 Trial Xtreme player. Choose from a variety of bikes that offer hundreds of improvements and components for customization.

Race against the world!
Conquer 4 different environments and over 100 levels! Compete in special events and work your way to the top of the league. Race against other players in real time. With an array of bikes, customize and boost the one you love most and create the best dirt bike ever!